Concept IDE
Includes features like:
syntax highlighting
code completion
members/class folding
design view
CIDE is public domain and cross platform (like any other Concept application). Due to the Concept Application Server (CAS) working model, a single CIDE distribution may run on a server and be instantiated by multiple software developers.
In addition, it includes some various tools like SQL Tool, a tool that works with most of the database servers (using ODBC). Another useful tool is the Team Chat panel, which allows developers who instantiate CIDE on the same server, to chat and share code. A help system is also included.
CIDE comes bundled with CAS.
Screenshots of the native client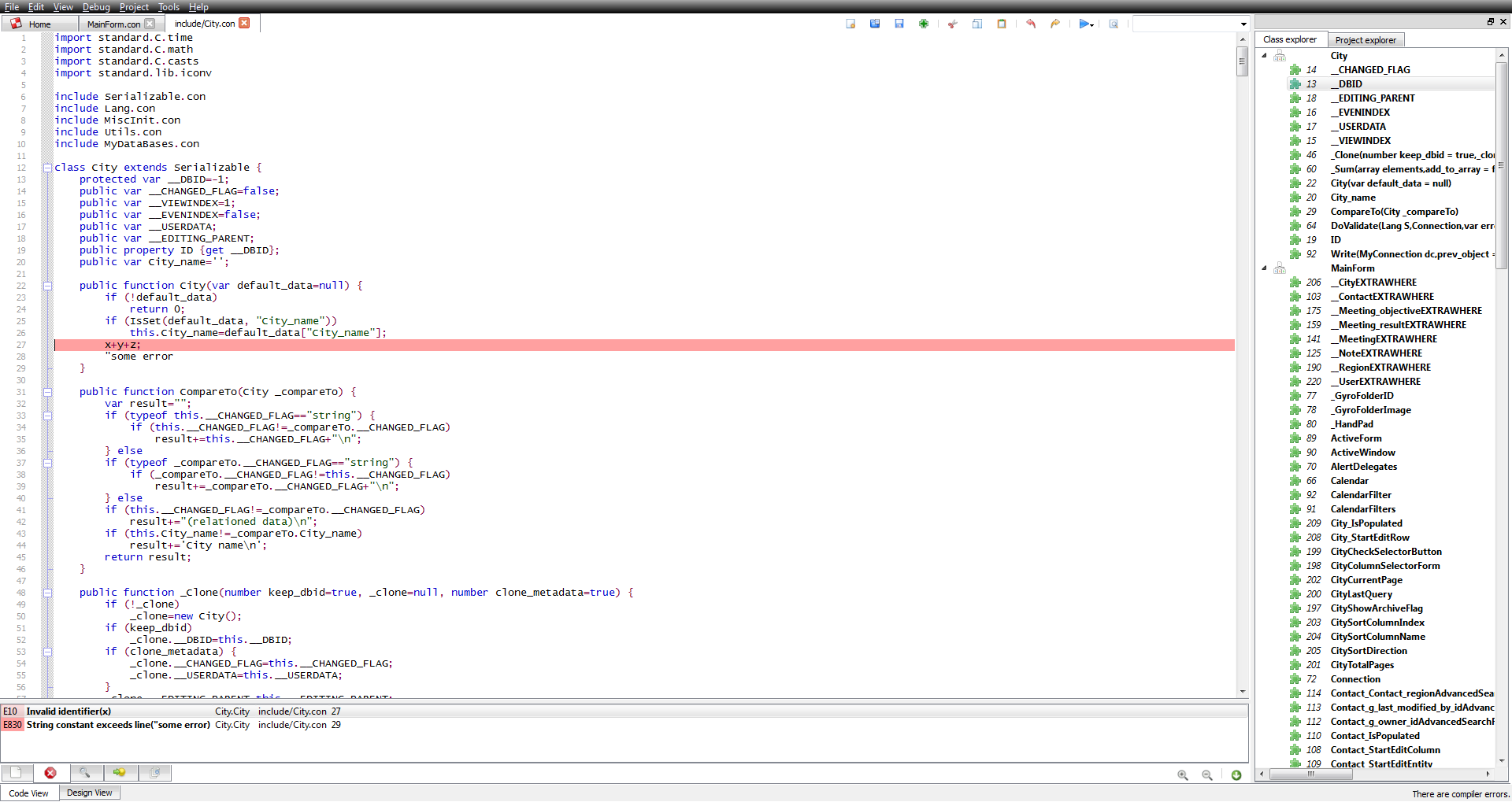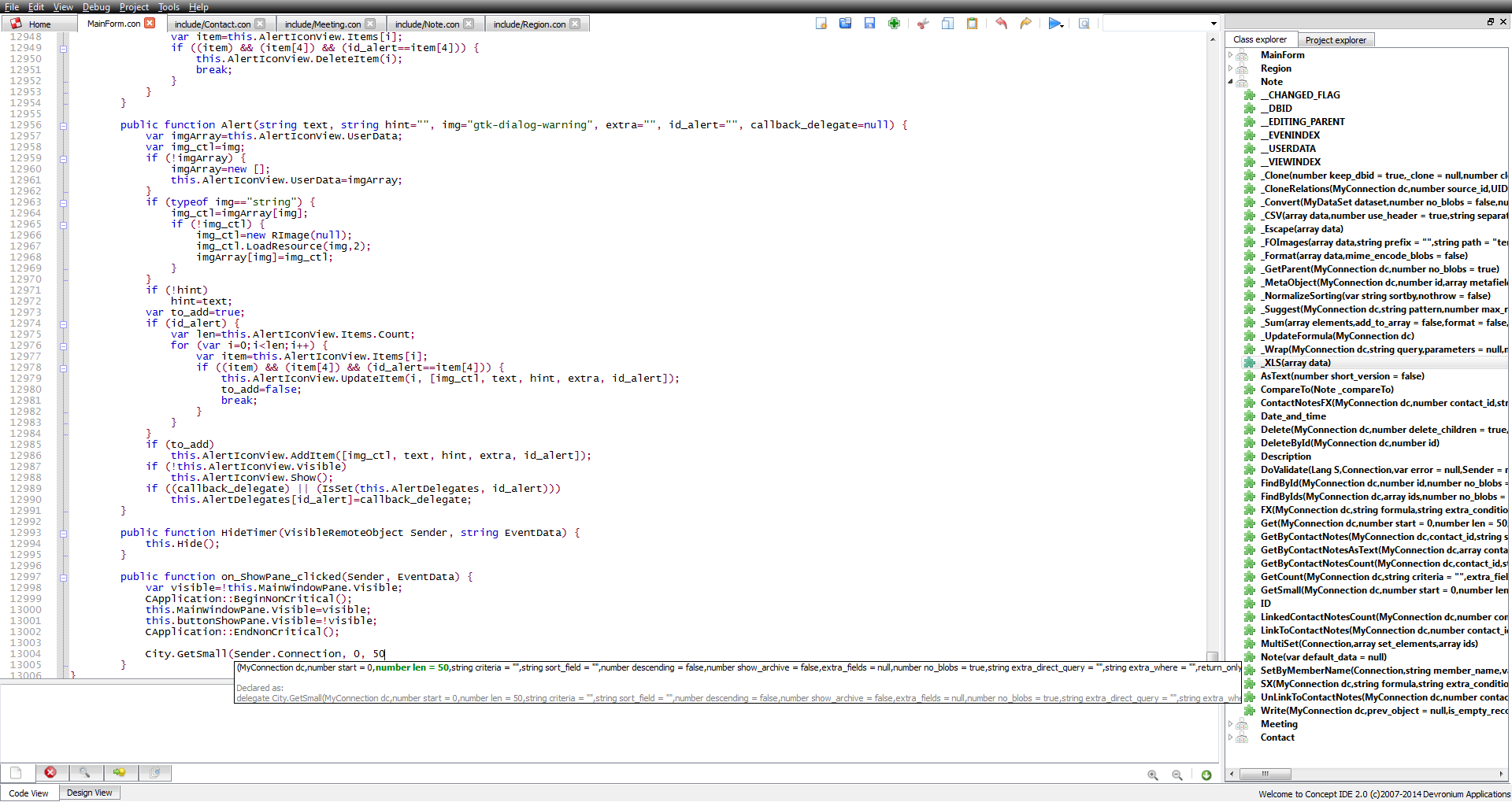 Screenshots of the JS client running on Firefox (Alpha)